IBM Taps Red Hat OpenShift to Modernize IBM i App Portfolios
IBM today adds an IBM i Modernization Engine for Lifecycle Integration development tool for the IBM i operating system that makes it simpler to build modern application environments running on IBM Power series servers.
Steve Sibley, vice president of IBM Power, says IBM i Modernization Engine for Lifecycle Integration, codenamed Merlin, is essentially a "wizard of wizards" that gives developers an integrated development environment (IDE) based on a browser interface optimized to build applications on top of the Kubernetes-based Red Hat OpenShift platform.
That approach will make it easier for organizations that rely on IBM i applications to embrace DevOps best practices to both build new applications and modernize existing ones, notes Sibley.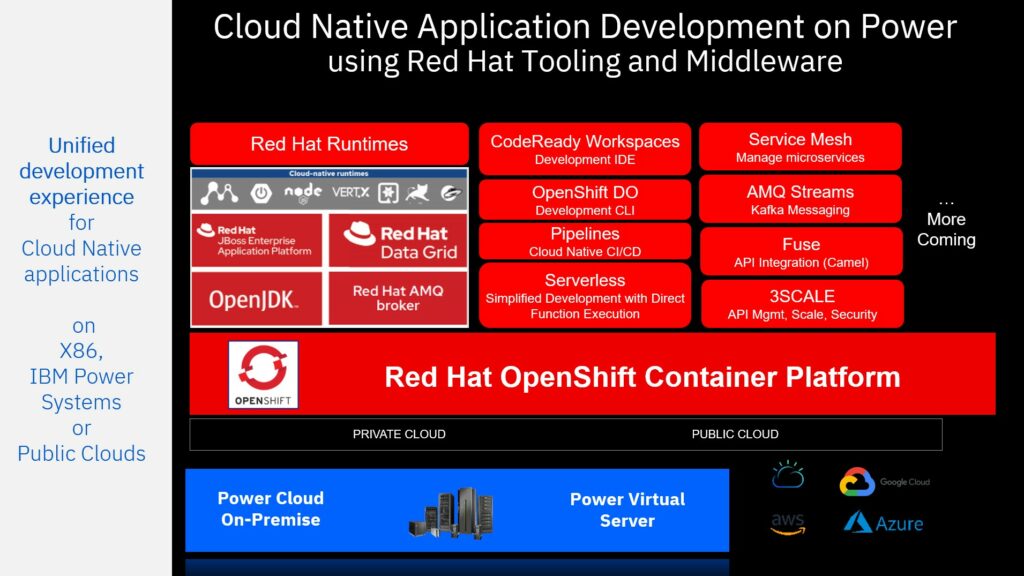 The IBM i operating system traces its lineage back to the AS/400 midrange platforms that were first introduced in 1988. In 2008, IBM reengineered them to run on IBM Power servers based on RISC processors. There are still enterprise IT organizations that prefer this platform because an integrated database reduces the total cost of applications.
Sibley said the IBM i Modernization Engine for Lifecycle Integration tool is the first in what will be a series of efforts to modernize application development on the venerable platform using DevOps best practices. It's not clear whether IT teams running those applications might use containers to lift and shift IBM i applications to another platform, but Sibley notes that organizations that rely on the platform have already been investing in developing applications for decades. It's not likely they will all suddenly abandon the platform simply because they can encapsulate applications in code. Instead, those organizations will mostly look to accelerate the rate at which new applications can be built or existing ones updated, he says.
IBM acquired Red Hat in 2019, in part to gain control over the Red Hat OpenShift platform. Now, the benefit of that development environment is being brought to a server platform that IBM has been supporting for decades. Ultimately, IBM is employing Red Hat OpenShift to give organizations a framework for building applications that can be deployed on any platform as part of a larger hybrid cloud computing strategy.
It's not clear, however, how quickly hybrid cloud computing is evolving. Most organizations today employ a mix of on-premises IT environments and cloud services, but they are largely managed in isolation from one another. IBM is betting that the need to reduce the total cost of IT will steadily push organizations toward centralizing the management of IT platforms. Naturally, the more instances of Kubernetes that are deployed, the easier it becomes to achieve that goal.
In the meantime, there are still plenty of application workloads running in on-premises IT environments. The IBM i operating system may not be hosting as many of those workloads as it once did, but it's still a workhorse within organizations that have, for example, deployed it alongside mainframes to run certain classes of application workloads. Given the rate at which change comes to enterprise IT environments, it's likely many of those platforms will still be running those workloads well through the end of the decade or longer.