Docker Inc. Brings Desktop Dev Tools to M1-Based Macs
Docker Inc. today made generally available an edition of the Docker Desktop for Mac application development tool on macOS systems based on an M1 system-on-a-chip (SoC) that was developed, in part, using an architecture defined by Arm.
Previously available in beta, Docker Desktop for Mac can now be employed on the latest generation of macOS platforms to build container images that can run anywhere, including the Graviton 2 cloud service, based on Arm processors now offered by Amazon Web Services (AWS).
Matt Carter, vice president of marketing for Docker Inc., said that capability once again demonstrates the value of using containers to build applications, because the skillsets developers use remain relevant even as underlying infrastructure continues to evolve. The user interfaces, command-line interfaces (CLIs) and application programming interfaces (APIs) will continue to work together across the application development life cycle that can now include nearly 90,000 ARM-based images available on Docker Hub.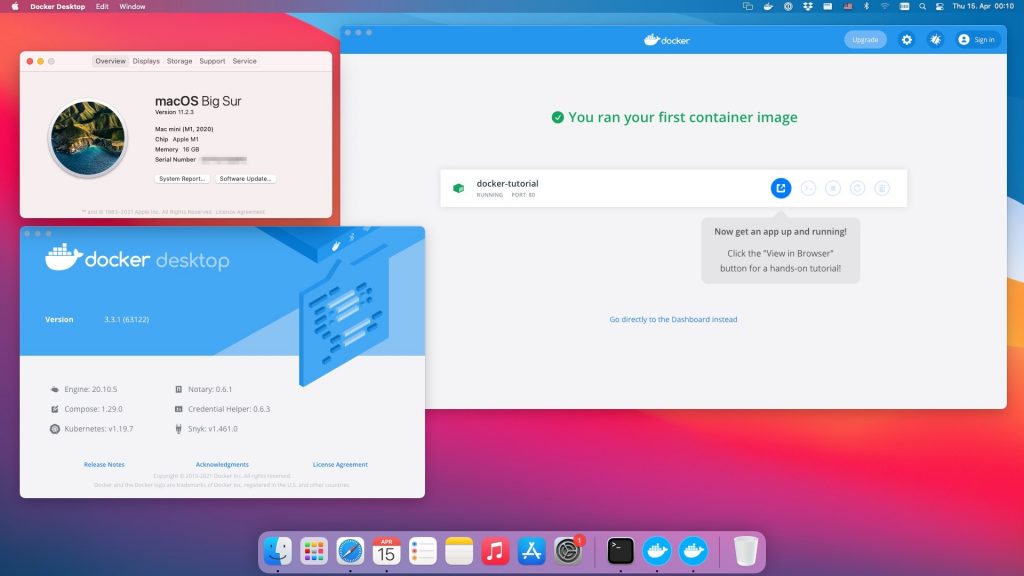 Docker Inc. claims the beta edition of Docker Desktop for Mac has already been installed 45,000 times. It's not clear what percentage of the 3.3 million developers that make use of Docker Desktop prefer the Mac edition versus the Windows edition. However, the number of developers that employ Macs to build containerized applications has undoubtedly increased in recent years.
Apple claims the 5-nanometer M1 architecture is more efficient than x86 platforms because the processor, I/O, security and memory functions are now integrated within a SoC. The M1 has eight CPU cores made up of two types that optimize performance and efficiency, according to Apple. Workloads are allocated across four CPU cores of each type, based on performance requirements, to reduce the amount of energy consumed. There is also an eight-core graphical processor unit (GPU) that Apple claims is capable of simultaneously executing 25,000 threads to provide twice as much performance as GPUs found on existing PCs, according to Apple.
Apple has also included a 16-core accelerator, dubbed Neural Engine, that it claims can execute 11 trillion operations per second to offload processing of machine learning algorithms that data scientists employ to create artificial intelligence (AI) models.
Finally, the M1 also employs a unified memory architecture (UMA) that brings memory together as a single pool, which eliminates the need to copy data between multiple pools of memory.
Overall, Apple claims the M1 is twice as fast as an x86-based platform while consuming just a quarter of the power.
In many cases, developers that are not generally known for their patience when it comes to how long a build may take to complete, will simply opt to buy a Mac on their own to accelerate application development. In other cases, developers will undoubtedly pressure business leaders to fund upgrades in the name of increasing productivity at a time when application development backlogs continue to expand.
Regardless of how those systems are acquired, it's all but certain that developers will be among the very first users to employ Macs based on the M1 architecture in a corporate setting.