Kasten by Veeam Adds Tool to Optimize Kubernetes Storage
Kasten by Veeam announced today it has launched an open source project around a tool to evaluate Kubernetes cluster storage configurations and performance.
Michael Cade, senior technologist for Kasten by Veeam, says Kubestr enables developers and operators to identify the various storage options present in a given cluster, validate storage configurations and evaluate storage performance using common benchmarking tools such as fio.
Kubestr extends an emerging portfolio of open source storage management tools, such as Kopia, that Kasten by Veeam has developed, Cade adds.
As the number of stateful applications deployed on Kubernetes clusters steadily increases, Cade says it's becoming apparent microservices-based applications have varying I/O requirements. Each microservice is usually constructed using containers, and typically has its own lightweight database that accesses a common pool of storage alongside other microservices. Each microservice also tends to be latency-sensitive, so the performance of the underlying container storage system typically has a direct impact on a microservices-based application.
Kubestr provides a set of tools to analyze those requirements in a way that makes it simpler to optimize overall application performance, notes Cade.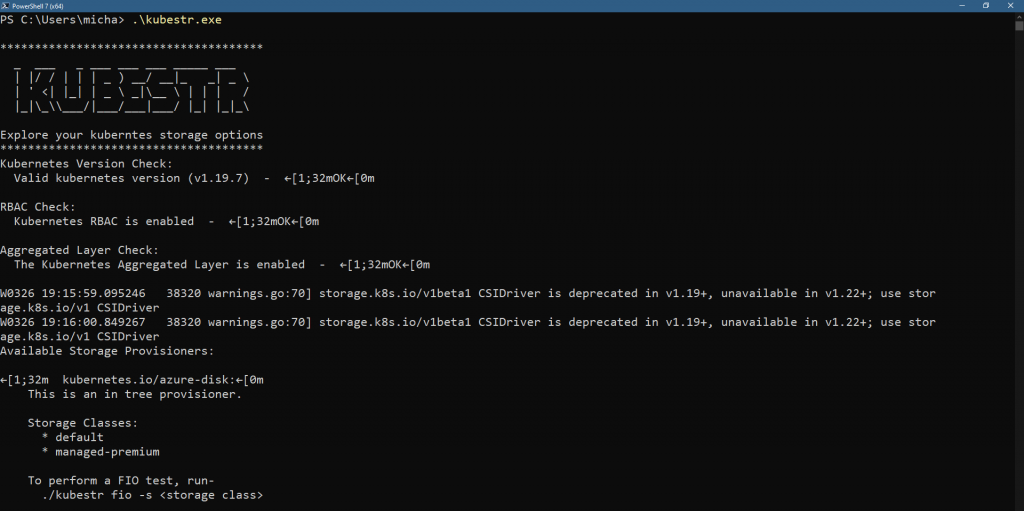 A recent survey conducted last fall by the Cloud Native Computing Foundation (CNCF) found that 55% of respondents have now deployed stateful container applications in production, with another 11% planning to deploy them in the next 12 months. Another 12% are evaluating them, according to the survey. As organizations deploy more complex stateful applications across multiple clusters – which themselves might have as many as 50 or more nodes – the I/O optimization challenge becomes much more challenging, Cade adds.
Less clear at the moment is the degree to which specialists will still be required to optimize I/O throughput in Kubernetes environments. In theory. Kubernetes makes it simpler for applications to dynamically scale up and down. However, the amount of storage bandwidth available is usually a fixed resource in an on-premises IT environment.
Veeam acquired Kasten last fall to gain access to data protection software for Kubernetes environments. It continues to operate Kasten by Veeam as an independent subsidiary, because data storage requirements in a Kubernetes environment are fundamentally different than on a set of legacy virtual machines running monolithic applications.
At the time of the merger, however, Veeam did pledge to work toward providing a "bridge" that will make Kubernetes more accessible to traditional administrators of virtual machine platforms. Veeam currently has more than 300,000 IT organizations using its data protection software, many of which will eventually need to find a way to protect data residing on Kubernetes clusters.
It's too early to say how storage management will evolve in the age of microservices and Kubernetes. Undoubtedly, there will be a lot more reliance on automation, much of which is likely to be enabled by machine learning algorithms. However, before that goal can be achieved, the metrics required to train an artificial intelligence (AI) model constructed using algorithms that continuously optimize a storage environment first need to be collected by a tool that anyone can deploy.