Riverbed Extends APM Reach to Kubernetes
Riverbed has extended the reach of its application performance management (APM) platform into the realm of containers by adding support for Kubernetes and the Red Hat OpenShift platform that is based on Kubernetes. The latest release of SteelCentral also adds support for the Cloud Foundry platform-as-a-service (PaaS) environment.
In addition, SteelCentral now collects and analyzes packet information for Amazon Web Services (AWS) deployments. The SteelCentral NetProfiler module has been extended to monitor flow across cloud environments and between the cloud and on-premises IT deployments.
Riverbed in the last year has been making a case of the convergence of APM and network monitoring as part of a more holistic approach to managing IT. By extending the reach of its APM to Kubernetes platforms, Riverbed is now extending the reach of its SteelCentral platform to include Kubernetes clusters.
Erik Hille, director of product marketing for Riverbed, says what makes the Riverbed approach efficient is that a single agent is being employed to gather both application and networking telemetry data. Riverbed SteelCentral also can pull telemetry data from a variety of third-party packet analyzer platforms.
In an era where most applications are highly distributed, the ability to gather and correlate application and network performance metrics is critical, says Hille. Containerized applications are especially sensitive to network latency when deployed on a public cloud, and that issue only becomes more acute as organizations start deploying those applications across multiple public clouds and on-premises IT environments, he says.
Those network latency issues are a major reason why the teams that manage networks are increasingly being incorporated into larger DevOps teams. The actual performance of any application these days is as much dependent on the network as it is the servers and storage systems. As networks become more programmable, thanks to the rise of software-defined networking (SDN), it becomes more feasible to create network overlays that segment network traffic by application. That approach serves to both help ensure application performance as well as improve overall security.
To enable DevOps teams to achieve that goal, the SteelCentral platform consists of two primary modules. AppInternals provides the APM functionality, while NetProfiler monitors network performance.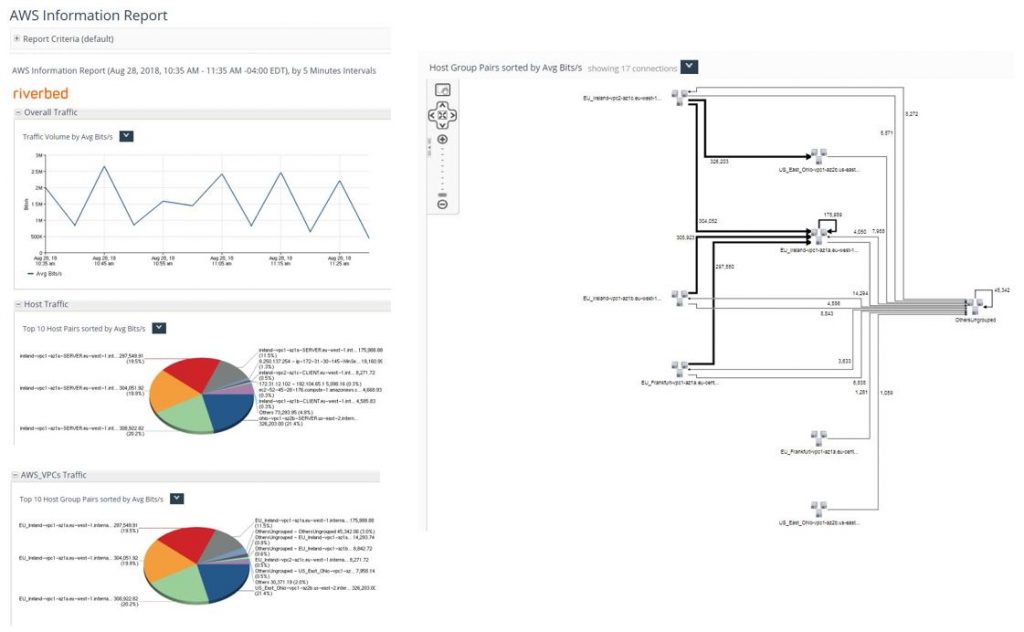 Riverbed also employs REST APIs to make it possible to consume alerts generated by collaboration tools such as Slack and HipChat. IT operations teams can not only automatically open incident management tickets, but also collect additional metrics via those APIs. There also a NetIM module, a network device management tool, to provide more visibility into network infrastructure.
Hille says the increased focus organizations have today on providing digital experiences enabled by IT will force the convergence of application and network performance management within the context of a larger set of DevOps processes.
It's not clear to what degree that shift will drive organizational change within IT environments. Networking specialists historically have been an island on to themselves. But as it has become apparent that NetOps is really an extension of DevOps, senior level IT managers are beginning to rethink how their IT teams are structured, he says, adding in many cases, cloud architects that emerge within IT organizations ultimately force the larger DevOps issue.
Of course, it remains to be seen how well networking teams can be integrated within a DevOps teams. But as IT continues to evolve, it is clear much higher levels of collaboration between all branches of IT is now required.