Platform9 Expands Managed Kubernetes Portfolio
Platform9 today announced it has extended the reach of its managed Kubernetes services to include open source Prometheus monitoring software and Grafana dashboards along with support for Calico virtual networking software.
In addition, Platform9 is making available an application wizard that now automates the deployment of bare-metal Kubernetes clusters as well as virtual machines, support for the Container Storage Interface (CSI), and a backup capability based on the key-value store.
Finally, the latest update to the Platform9 service adds support for version 1.17 of Kubernetes.
Platform9 CEO Sirish Raghuram says that as the adoption of Kubernetes continues to grow, more organizations are looking to managed service providers (MSPs) to manage a broader swath of the overall IT environment.
Prometheus, for example, has emerged as a preferred monitoring platform for Kubernetes environments. However, it can be as complex to deploy and manage as Kubernetes. As such, many organizations are looking to MSPs to manage both Kubernetes and Prometheus on their behalf.
Raghuram also says Platform9 is the first MSP to provide access to the Calico application programming interface (API), which will enable DevOps teams to employ command-line interfaces (CLIs) to deploy virtual networks.
Platform9 is also making available a Node Health page that shows clusters being built, self-healing and running upgrades.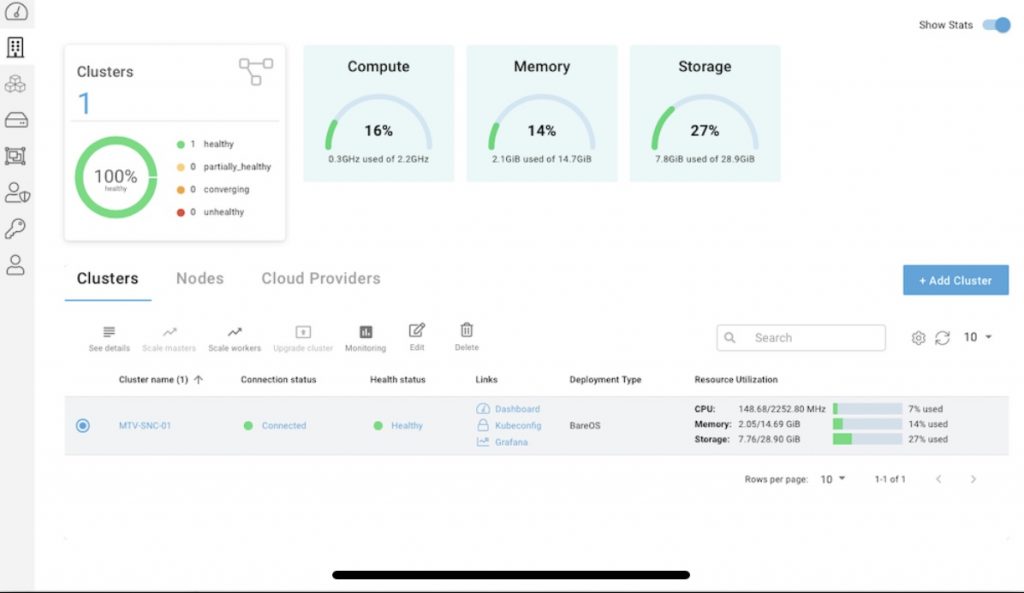 In general, Raghuram says demand for managed Kubernetes services remains robust. In the wake of the economic downturn brought on by the COVID-19 pandemic, many organizations are opting to rely on external IT expertise rather than internal IT staffs to manage Kubernetes environments, which allows those organizations to either limit or shrink the size of those internal IT staffs, he notes.
Despite the downturn, however, interest in deploying applications on Kubernetes clusters remains high in part because of digital business transformation initiatives, says Raghuram, noting organizations want to employ modern cloud-native architectures based on microservices constructed using containers to build and deploy these applications.
A lack of Kubernetes expertise is also contributing to increased demand for managed Kubernetes services. Many organizations are unable to hire or retain IT professionals that have attained Kubernetes certifications.
It's too early to say to what degree the rise of Kubernetes might lead to a fundamental shift in the way IT services are consumed. A larger percentage of organizations are relying on managed services in the age of the cloud. Raghuram says those organizations, however, are also wary of becoming locked into a managed service provided by a cloud service provider. Platform9 provides IT teams with access to a set of Kubernetes services that can be deployed anywhere, says Raghuram. As hybrid cloud computing gains additional momentum, the ability to manage multiple instances of Kubernetes running on different platforms will also become more critical.
In the meantime, as the number of microservices-based applications based on containers continues to grow, finding a way to deploy and manage these applications at scale is clearly becoming the next big IT challenge.