Carbon Relay Pushes AIOps Left Toward Developers of Container Apps
Carbon Relay has made available a free edition of an IT operations platform infused with artificial intelligence (AIOps) aimed at developers who want to identify potential issues before an application is deployed on Kubernetes clusters in production environments.
Announced at the online KubeCon + CloudNativeCon Europe 2020 conference, a self-service edition of Red Sky Ops makes it possible for developers to employ machine learning algorithms to replicate and stress-test application environments.
Company CEO Matt Provo says those algorithms are designed to proactively learn optimal configurations, schedules and resource allocations as well as work with the Kubernetes scheduler to account for service requirements, policy constraints and other workload-specific issues and deadlines.
Red Sky Ops, launched last year, is available in both open source and enterprise editions. The enterprise edition includes deep reinforcement learning capabilities to continually train the artificial intelligence (AI) agent, automatic Kubernetes application configuration, data sharing and advanced automation and scheduling capabilities. The core open source version provides access to a Red Sky Ops Kubernetes load balancer, controller, API services and authentication services.
The free edition of Red Sky Ops provides access to a limited number of metrics, parameters and experiments per month.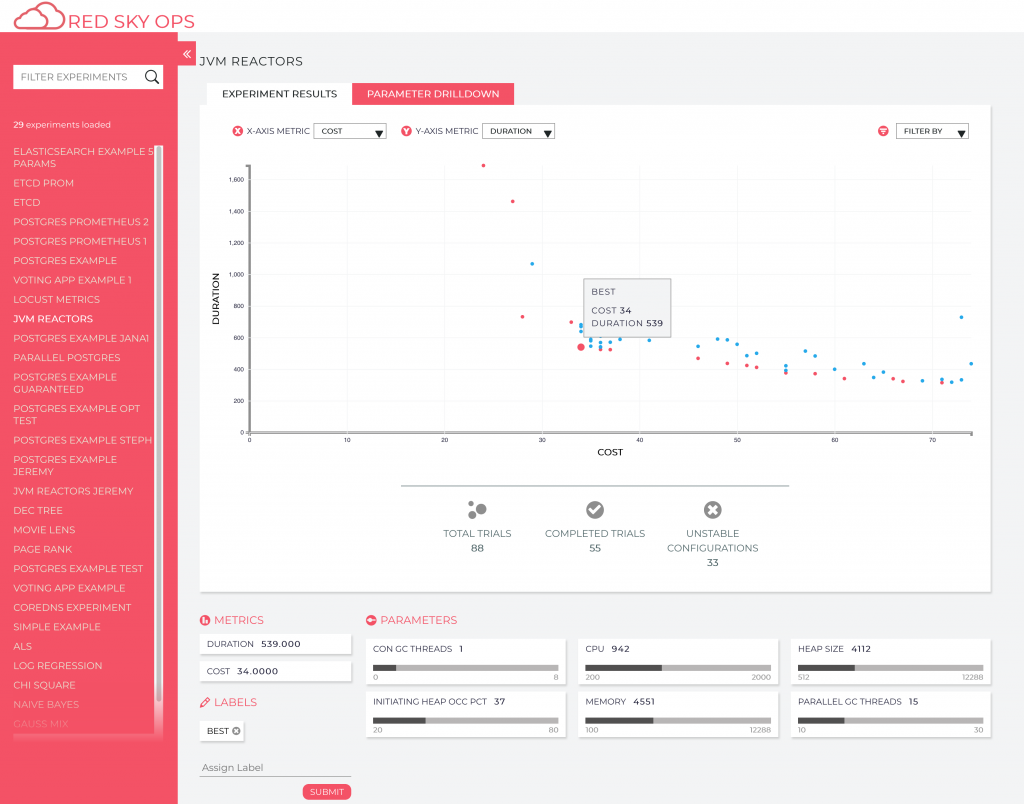 As responsibility for IT operations continues to shift left toward developers, there is a growing need for a version of the platform that is easier for them to invoke while building their applications in a DevOps workflow, notes Provo. The free edition of Red Sky Ops, which designed to be installed in less than 30 seconds, enables users to add an optimization step within a continuous integration/continuous deployment (CI/CD) environment, adds Provo.
Carbon Relay claims organizations can simultaneously double application performance and reduce operational costs. Achieving that latter goal has become crucial in the wake of the economic downturn brought on by the COVID-19 pandemic. The challenge is that applications based on microservices constructed using containers are too complex to manage without the aid of machine learning algorithms, Provo says.
It's not clear yet how much developers and IT operations teams will trust machine learning algorithms to augment their expertise. However, it's not likely many organizations will expand the size of their IT staff in the months ahead, even as IT environments continue to become more complex.
Kubernetes is now one of the most complex IT platforms to manage in mainstream IT environments. AIOps tools may go a long way to reducing the complexity, which many developers and IT operations teams currently find intimidating. It may be too early to say whether AIOps platforms and Kubernetes will develop a symbiotic relationship; nevertheless, chances are good that wherever a fleet of Kubernetes clusters are deployed, some form of an AIOps platform is likely to not be very far away.