Sumo Logic Brings Machine Data Analytics to Docker and Kubernetes
Sumo Logic this week announced that its cloud-based platform for analyzing machine data now supports Docker containers as well as Kubernetes and the Amazon EKS cloud service.
In addition, Sumo Logic has added support for performance metrics and metadata accessed via the the open source standard Prometheus container monitoring software for Kubernetes clusters.
Ben Newton, director of product marketing for Sumo Logic, says usage of machine data analytics is now being driven well beyond DevOps environments to include line-of-business managers and others looking to correlate IT events to customers experiences.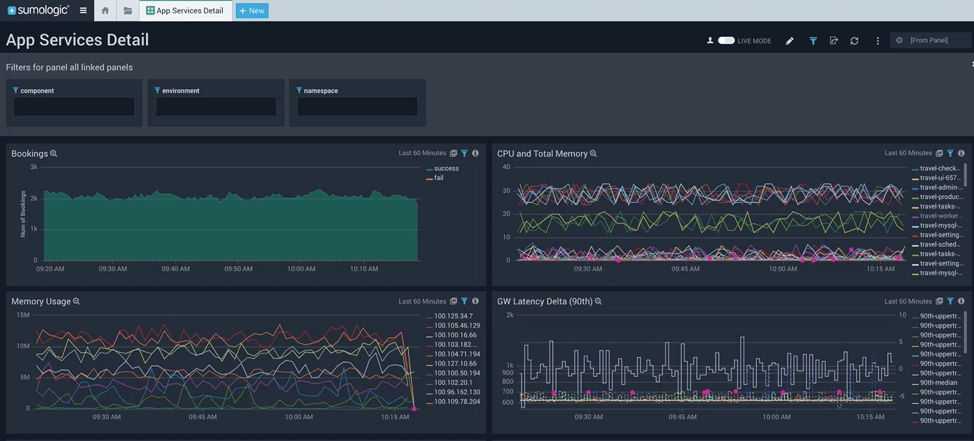 In fact, Sumo Logic, working in collaboration with 451 Research, this week published a survey that finds 54 percent of survey respondents say their companies are already using their machine data tools for business insight, and 50 percent are using these tools specifically to support the user experience. More than 30 percent of respondents identified users of machine data analytics that include product managers, customer support, data scientists, the CEO and BI analysts.
Newton says the initial investment in machine data analytics is being driven by IT operations teams. But it's become apparent that the return on investment in machine data analytics spans a broad range of use cases, which in turn helps justify the original investment.
With this release, Sumo Logic aims to make it easier for non-technical users to comprehend machine data analytics. Users can now convert existing Graphite-formatted metrics into the metadata format supported by Sumo Logic, both in real-time and after ingestion. This allows organizations to make use of business-relevant tags instead of relying only on technical tags. Sumo Logic has also added support for custom tagging for any log source via this update.
The rise of microservices and containers also are starting to force the machine data analytics issue. The 451 Research notes that 44 percent report of respondents said emerging technologies such as containers and microservices make it more challenging to get the data needed to drive real-time insights. Given both the ephemeral nature of containers and the fact that microservices tend to be highly distributed, the case for invoking machine data analytics as a cloud service is becoming more compelling, says Newton, adding a cloud-based approach enables IT organizations to scale machine data analytics up and down as needed, versus paying for a more static on-premises environment that needs to be supported and secured.
Newton says Sumo Logic was surprised to discover the number of organizations that understand the relationship between machine data and customer experience. The bigger challenge, however, may be educating users about how much visibility into the business can be gained using analytics. As more businesses embrace digital processes, however, gaining that understanding may soon be more a matter of if rather than when.
In the meantime, Newton says there's a high correlation between organizations that have embraced machine data analytics and DevOps processes. That doesn't mean every organization that makes use of machine data analytics has embraced DevOps, he says, but it does mean that those that have are typically going to be more inclined than those that haven't.