Fairwinds Updates Kubernetes Cluster Monitoring Tool
Fairwinds this week made available an update to its Kubernetes cluster monitoring tool that is now integrated with the data collector employed by open source Prometheus monitoring software.
In addition, Fairwinds Insights 3.0 revamps its user interface and includes an ability to apply rules that trigger an alert any time a Kubernetes cluster is misconfigured.
Finally, Fairwinds has added support for Open Policy Agent (OPA), which enables IT teams to apply compliance policies to Kubernetes clusters as code.
Robert Brennan, director of open source software for Fairwinds, said as organizations employ Prometheus to monitor Kubernetes environments, a rich source of data becomes available via Prometheus' data collector software. Fairwinds Insights gathers resource usage data and generates a report that can be used to gauge workload costs and trends. Developed under the auspices of the Cloud Native Computing Foundation (CNCF), there is now a high correlation between adoption of Kubernetes clusters and Prometheus.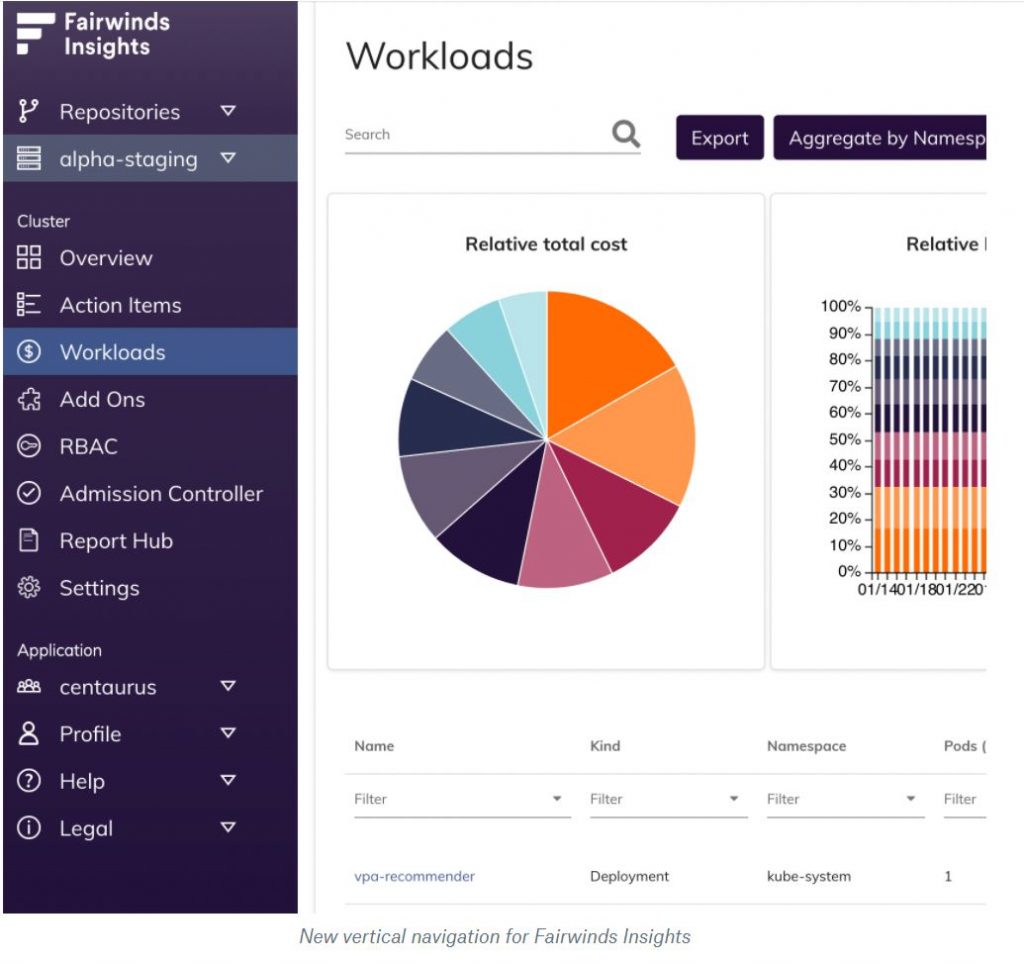 In general, Brennan says, managing fleets of Kubernetes clusters is becoming more challenging. While it's possible to run a large number of workloads on a single cluster, most application owners seem to prefer having their own cluster. The result is that a large number of Kubernetes clusters, running at varying levels of efficiency, wind up being deployed across an extended enterprise, Brennan says.
IT teams will need tools such as Fairwinds Insight to create a unified view of all the data being collected by Prometheus instances running on each cluster, Brennan adds. That data can then be used to determine everything from which clusters are consuming too much memory to identifying which ones are likely to fail a compliance audit, Brennan says.
It still not clear who precisely will wind up managing all those Kubernetes clusters. Most Kubernetes clusters are, initially, programmatically provisioned by DevOps teams that typically include a site reliability engineer (SRE). However, SREs are still scarce. Many IT organizations are looking to find ways to enable traditional IT administrators to manage multiple Kubernetes clusters. The challenge is, given the complexity of Kubernetes environments, many IT administrators are intimidated by a platform that, by default, comes with a larger number of settings that are prone to misconfiguration. Fairwinds Insights is designed to provide more visibility into those Kubernetes clusters using a graphical tool that can be employed by IT administrators or by a DevOps team.
It's apparent that Kubernetes adoption will achieve critical mass in the enterprise in 2021. A recent survey of 1,324 IT professionals conducted by the CNCF found 92% of respondents are now running containers in production environments, with 83% reporting they are also employing Kubernetes in those environments. Most enterprise IT organizations are a long way from having issues with Kubernetes cluster sprawl. However, as the number of container applications being developed continues to accelerate, it may not be long before IT teams find themselves wondering just where all the Kubernetes clusters they are asked to manage came from.