Docker Swallows Up Unikernel Systems
The Docker whale has swallowed another Jonah. This time it is Unikernal Systems and it could be one of the best acquisitions the Docker team has made to date. That is saying something too. Docker has had a steady diet of acquisitions over the last 18 months that have significantly moved the company beyond just an open source container.
What is a Unikernel you ask? Good question. According to the Unikernal Systems folks, Unikernels compile your source code into a custom operating system that includes only the functionality required by the application logic. Unikernel Systems are the people who behind unikernel.org and have a deep expertise in open source, virtualization and development. The aquisition adds another thriving open source community to the Docker system.
Docker says that with Unikernel they span the full "Container Continuum":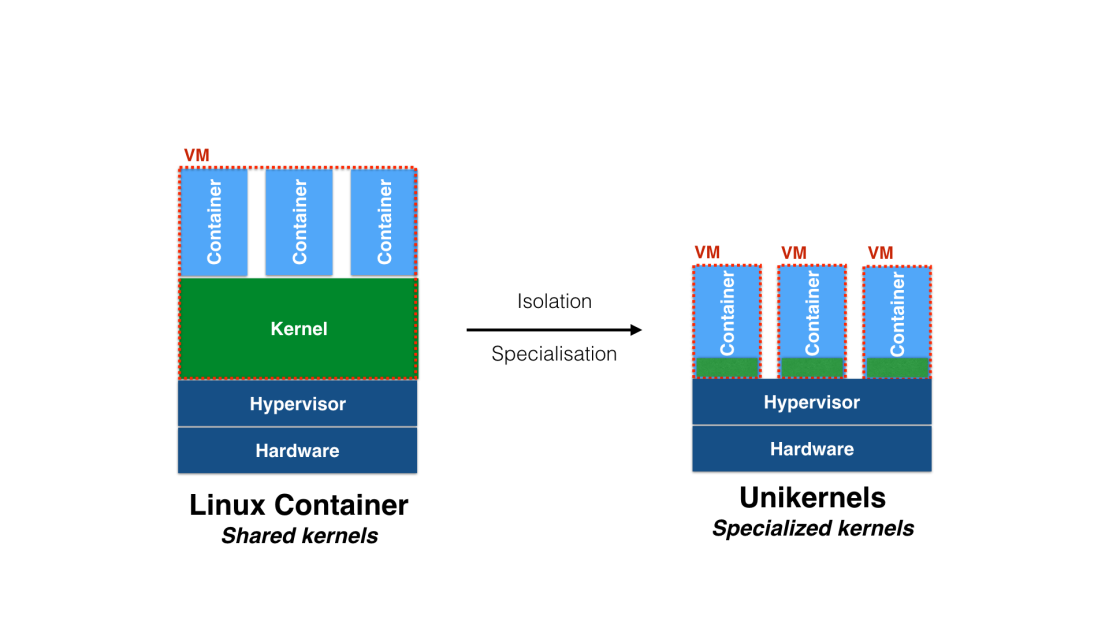 I spoke with Anil Madhavapeddy, CTO, Unikernel Systems and David Messina from Docker. All 13 existing employees from Unikernel Systems will be remaining on the team.
Though I don't pretend to know all of the technical details behind this my feeling is this is important as Unikernels will enable more powerful, complete and faster deployments using containers complete with a unikernel OS contained within.  Once again Docker is building a container empire one start up at a time.