Spectro Cloud Delivers on Hybrid Cloud Promise of Kubernetes
Spectro Cloud announced today that its namesake platform for declaratively managing Kubernetes clusters running on-premises or in the cloud is now generally available.
Company CEO Tenry Fu says Spectro Cloud enables IT teams to realize the promise of Kubernetes in a way that is accessible to the average IT administrator. Rather than getting locked into a distribution of Kubernetes running on a specific platform, Fu says Spectro Cloud enables IT teams to deploy any distribution of Kubernetes as they best see fit.
Spectro Cloud allows IT teams to define cluster profiles that can be used to automate the deployment and maintenance of Kubernetes clusters across the extended enterprise. That approach allows IT teams to employ IT administrators to manage Kubernetes versus always having to rely on the skills of a site reliability engineer, who can be difficult to find and retain.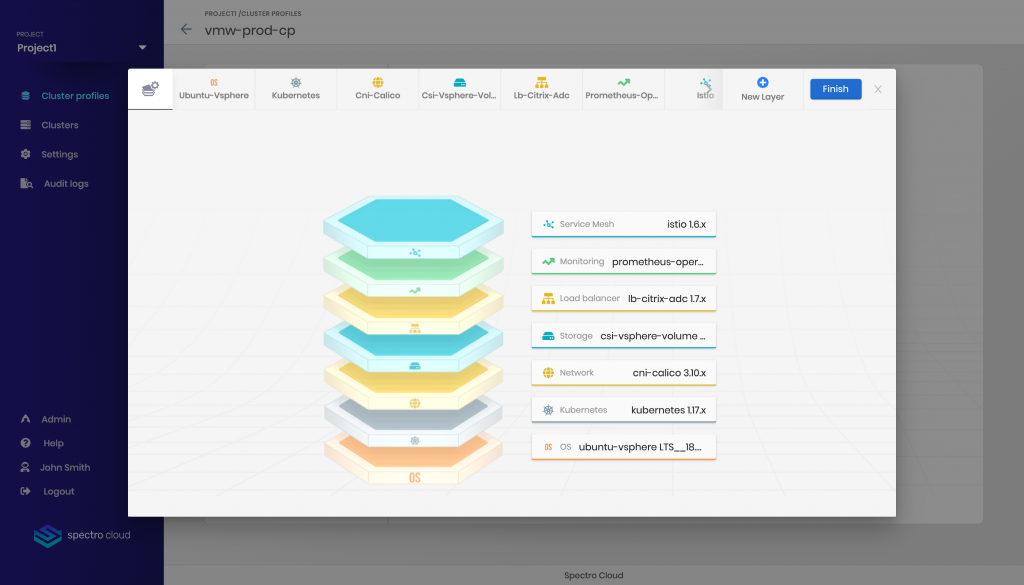 Arguably, one of the biggest inhibitors of Kubernetes adoption has been its complexity. For the most part, Kubernetes is a platform built by engineers for other engineers that have programming skills. Additional layers of abstraction are generally required to make Kubernetes clusters more accessible to IT administrators, many of whom require graphical user interfaces (GUIs) to manage them.
Fu says Kubernetes management issues are coming to a head now in the enterprise as the number of cloud-native applications built using containers increases. Many of the teams building these applications are now asking IT operations teams to either deploy Kubernetes clusters in production environments to run these applications or take over the management of Kubernetes clusters they have already deployed.
At the same time, IT organizations are starting to appreciate the role Kubernetes will play in advancing their hybrid cloud computing strategies. Kubernetes makes it feasible to deploy applications more consistently across multiple platforms that support the same core set of application programming interfaces. Platforms such as Spectro Cloud enable IT teams to centralize the management of multiple clouds at a time when many of them need to reduce the total cost of IT in the wake of the economic downturn brought on by the COVID-10 pandemic. The days when organizations could afford to hire dedicated IT teams to manage separate stacks of IT infrastructure may be at an end.
It's not clear whether IT administrators will be taking entire control over Kubernetes clusters. Most Kubernetes clusters in enterprise IT environments were deployed by DevOps teams initially to enable them to build cloud-native applications. Many of those organizations would prefer to dedicate whatever limited DevOps resources they have available to building and updating cloud-native applications versus maintaining infrastructure.
In the meantime, it will be a while before Kubernetes clusters are deployed pervasively across the extended enterprise. However, it's also apparent that deployments of fleets of Kubernetes clusters are now all but inevitable. The issue now is determining how best to manage all the different distributions of Kubernetes that IT organizations are likely to employ in the months and years ahead.