Red Hat Looks to Operationalize OpenShift at Scale
Red Hat today at the Red Hat Summit online conference announced it is making technology previews available for a control plane for managing Red Hat OpenShift deployments dubbed Red Hat Advanced Cluster Management for Kubernetes along with an instance of open source KubeVirt software that makes it possible to deploy legacy virtual machines on top of containers.
In addition, version 4.4 of OpenShift adds a developer-centric view of metrics and monitoring tool for application workloads, monitoring integration for Red Hat Operators and tools for assessing the cost of deploying applications in the cloud versus in an on-premises IT environment.
Brian Gracely, senior director of product strategy for Red Hat, says KubeVirt is becoming increasingly more relevant as a way to reduce the total cost of IT by making it possible to deploy legacy monolithic applications based on virtual machines on the Red Hat OpenShift platform alongside emerging microservices-based applications. By deploying both classes of applications on top of the same distribution of Kubernetes, the need for two separate platforms is eliminated, he notes.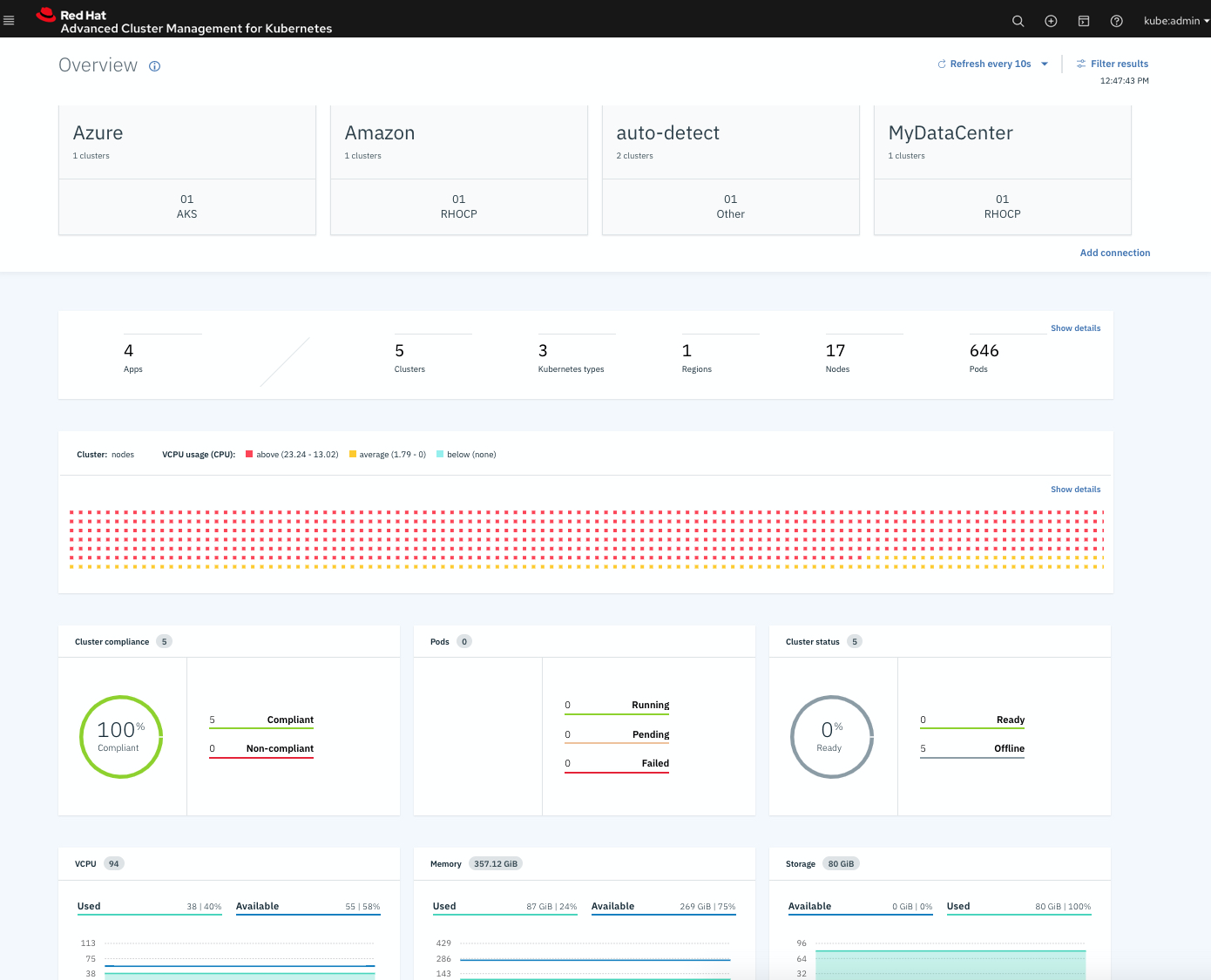 At the same time, Gracely says Red Hat is moving to reduce the total cost of managing a fleet of Red Hat OpenShift deployments in the cloud and in on-premises IT environments using a common control plane. Red Hat Advanced Cluster Management for Kubernetes makes it possible to apply policies to an instance of Red Hat OpenShift consistently regardless of where it is deployed.
Finally, tighter integration between the Operators tools that Red Hat makes available to provision Red Hat OpenShift clusters and the rest of its portfolio will serve to further reduce operational costs, Gracely notes.
Based on version 1.17 of Kubernetes, the latest version of OpenShift is at the core of a hybrid cloud computing strategy designed to make it easier to both develop applications on any platform and them deploy them wherever an organization best sees fit. In addition to not having to worry about becoming locked into any specific platform, the reliance of open source software also means that organizations can swap out elements of the Red Hat stack as they best see fit. The value Red Hat brings to the open source equation is that it makes available curated instances of open source software that enterprises rely on the company to support.
Obviously, it's still early days as far as adoption of Kubernetes and hybrid cloud computing is concerned. However, in that wake of the economic downturn brought on by the COVID-19 pandemic the need to reduce the total cost of IT by centralizing the management of multiple platforms that can all share a common Kubernetes substrate is about to become more acute. In fact, it's probable a greater number of organizations will rely on open source software more to reduce commercial licensing costs as an alternative to reducing their IT staff. The biggest challenge in the short term, however, will simply be finding enough IT professionals with the Kubernetes expertise required to ultimately reduce the total cost of enterprise IT.