Portainer Launches Container Management Tool Business Edition
Portainer.io this week launched a commercial Business Edition of its open source container management platform that adds capabilities available only to enterprise IT customers.
Company CEO Neil Cresswell says this edition of the graphical Portainer tool for managing Docker as well as instances of Kubernetes and Docker Swarm clusters will provide additional capabilities that make it easier to manage and secure these platforms at scale.
The open source edition of Portainer was created to bridge the divide between the average IT administrator who typically lacks extensive programming skills and the world of containers, says Cresswell. The rate at which containers and the platforms they run is outpacing the ability of many DevOps teams to manage, which means those organizations need to find a way to employ traditional IT administrators to fill a growing gap, he says.
At the same time, there are DevOps teams that occasionally will find it easier to accomplish a specific task using a graphical tool rather than a command-line interface (CLI), Cresswell notes.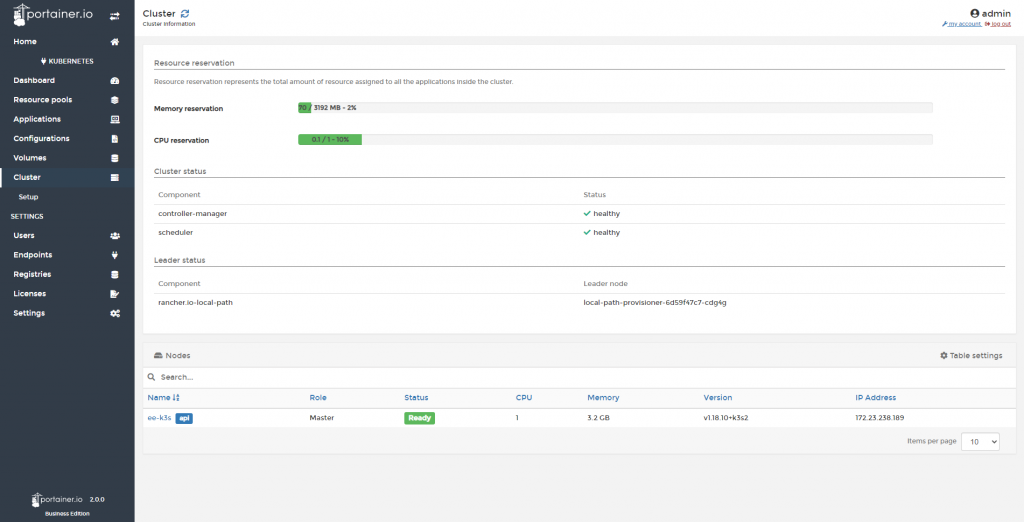 Portainer.io claims the open source edition of its platform is already being employed by more than 50,000 users. That base of users is creating demand for a commercial edition designed to meet the needs of organizations that need to manage fleets of clusters running containers, he says.
Capabilities in the Business Edition of Portainer that are not included in the open source edition include the ability to allow or disable resource overcommitment and the ability to allow or disable access to the Default Kubernetes Namespace.
Other capabilities provided in this edition include the ability to set storage quotas, browse registries and manage registry tags and images. There's also a wide range of security capabilities, including the ability to assign specific roles with preset functionality limits to users and teams; the ability to nest roles to create fine-grained access rights to Portainer functions; the ability to provide read-only access to Portainer; and pre-configured tools for integrating with Microsoft Active Directory, OpenLDAP and the oAUTH protocol.
Finally, IT teams can set and enforce a network load balancer deployment quota per Portainer resource pool.
Managing Kubernetes clusters at scale represents a significant challenge for organizations deploying fleets of Kubernetes clusters. As is the case with any new IT platform, those same IT teams are wrestling with establishing a set of protocols and processes to make sure those deployments are as secure as possible.
It's not quite clear to what degree IT administrators will be required to manage Kubernetes clusters going forward. On the one hand, advances in automation will continue to eliminate many routine tasks. On the other hand, Kubernetes is one of the most complex platforms in recent memory. There are lots of settings that require a fair amount of expertise to master.
Regardless of that complexity, however, the rate at which container applications are being deployed on Kubernetes clusters in production environments shows no signs of abatement.