NetApp Adds Kubernetes Service to HCI Platform
NetApp has launched a service that automates the deployment of Kubernetes within a NetApp hyper-converged infrastructure (HCI) platform.
NetApp Kubernetes Service on NetApp HCI automates the deployment of Kubernetes and includes an application orchestration tool, along with access to a NetApp-curated application marketplace, says Ingo Fuchs, chief technologist for cloud and DevOps at NetApp.
The offering is part of a larger portfolio of NetApp Cloud Data Services on NetApp HCI that is now generally available. In addition to the Kubernetes offering, NetApp has added Cloud Volumes on NetApp HCI, which makes persistent storage available on all the major public clouds. That capability is critical because it provides organizations with access to a common data fabric that can be deployed in the cloud and on-premises IT environments, as part of an effort to enable true hybrid cloud computing, says Fuchs.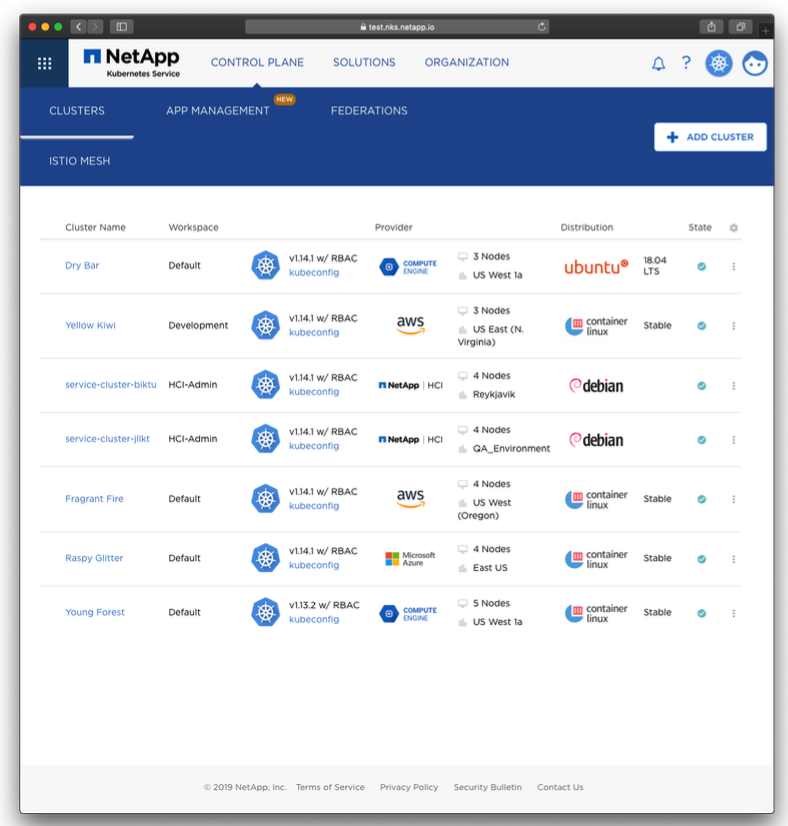 Fuchs notes that as the Container Storage Interface (CSI) continues to mature, it is becoming easier to leverage a Kubernetes platform also to foster those hybrid cloud computing initiatives. Because Kubernetes can run anywhere, it provides a level of abstraction that makes it easier to run applications anywhere as well. The challenge now is finding a way to provide those applications with a consistent way to access data regardless of what platform Kubernetes is running on, Fuchs says, adding the NetApp Data Fabric aims to make it easier for organizations to move data wherever it needs to be.
NetApp has extended its fabric even further via Trident, an open source orchestrator that natively integrates Persistent Volume software with Kubernetes.
While it's not necessarily a requirement, Kubernetes unifies compute and storage in a way that lends itself to HCI platforms. Within an on-premises IT environment, NetApp offers a FlexPod platform that combines its storage system with the Unified Compute System (UCS) developed by Cisco Systems. NetApp HCI services extend that data fabric out to public clouds, which generally are built on HCI architectures.
The convergence of data and storage management is accelerating at a time when more stateful applications built using containers are showing up on Kubernetes. The first containerized applications were largely stateless. As such, they didn't require access to persistent storage. This next wave of stateful containerized applications typically include databases that need to access persistent storage.
It's still early days as far as determining what approach to unifying data and storage management will dominate in the forthcoming era of the hybrid cloud. Most organizations today run applications in multiple clouds that are isolated from one another. As such, the need to unify data and storage management is not yet acute. However, as organizations become more concerned about being locked into a specific cloud provider the ability to move data easily between various platforms becomes a fundamental requirement.
Less clear at the moment, however, is how much that convergence will be driven by traditional storage managers in the enterprise or by chief architects or DevOps teams that are more familiar with the requirements of containerized applications running on top of Kubernetes.