Kubermatic Joins 5G Consortium to Advance Kubernetes Adoption
Kubermatic, a provider of open source management platforms for Kubernetes clusters, has become a member of the 5G Open Innovation Lab, a global consortium of developers, startups, enterprises, academia and government institutions founded by Intel, T-Mobile and NASA.
The 5G Open Innovation Lab currently has 19 members that are committed to identifying and implementing a variety of 5G use cases, many of which involve cloud-native applications running in the cloud and on-premises data centers as well as on edge computing platforms.
Kubermatic CEO Sebastian Scheele says he expects to play a significant role in determining best practices for managing container network functions (CNFs) deployed on Kubernetes clusters, which telecommunications carriers are embracing as a lighter-weight alternative to virtual network functions (VNFs).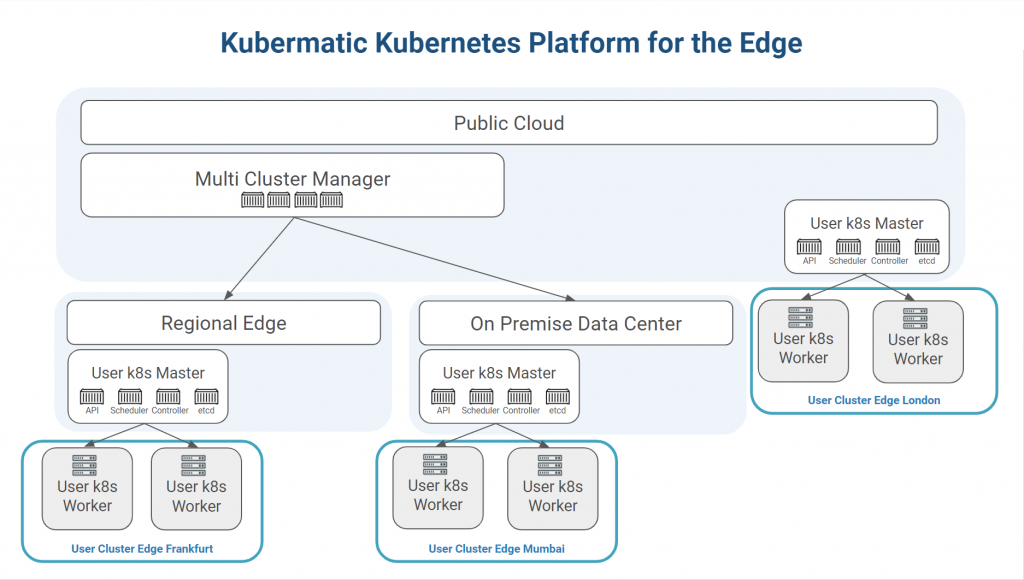 The Kubermatic Kubernetes Platform provides a master control plane through which fleets of Kubernetes clusters running on multiple platforms can be managed centrally. Lifecycle management of Kubernetes clusters, including provisioning, scaling, updating and cleaning up of clusters, can be automated via an application programming interface (API) call. A KubeOne option provides similar automation capabilities for a single Kubernetes cluster. IT organizations that make use of Kubermatic management software for Kubernetes include Lufthansa, Bosch, Siemens and T-Systems.
Kubermatic has also launched KubeCarrier, an open source service management hub through which Operators for Kubernetes clusters can be shared.
Scheele says Kubernetes presents a unique opportunity for providers of network services to eliminate the silos that make up their existing environments. Rather than deploying appliances that need to be individually managed via command-line interfaces (CLIs), providers of networking services will be able to programmatically manage 5G networking services at scale.
Initially, at least, the rollout of 5G networking services has proven lackluster. Many 5G mobile computing devices are no faster than previous 4G offerings mainly because carriers have not been able to virtualize their back-end services at sufficient scale. CNFs should enable carriers to build and deploy virtual networking services at scale without having to be concerned about becoming locked into a specific VNF platform. Unlike CNFs, the networking services provided by a VNF are not easily ported to another VNF platform.
The challenge, of course, is that in many cases CNFs have yet to be tested to the point at which carriers are comfortable deploying them at scale. By working with the 5G Open Innovation Lab, Kubermatic is looking to accelerate deployment of CNFs by making a management plane available that has been tested thoroughly for interoperability with multiple 5G networking services, says Scheele.
It's difficult to say with certainty when the promise of 5G networking services will be fully realized. Consumers and enterprise IT organizations alike may still opt for 5G devices in anticipation of services living up the current hype before the useful life of that device comes to an end. Many others, given the current state of the economy, may simply decide to postpone updates. Regardless of the path chosen, there's still a long 5G journey ahead.