Instana Leverages Docker to Meld APM and EUM
Instana has embedded analytics in the latest release of its end user monitoring (EUM) tools included in the Instana application performance management (APM) service.
Company COO Pete Abrams says Instana's Unbound Analytics employs a single agent deployed using a Docker container that can be embedded easily in a browser. That level of visibility makes it possible for DevOps teams to analyze and correlate application performance issues down to browsers running on a specific endpoint.
The EUM module can capture 100 percent of all user requests; provides easy filtering to find all page loads from specific user IDs; and enables detailed performance analysis of every request from the browser front end all the through the server-side back end, he says.
By leveraging the same agent, Abrams says, it's become economically feasible for Instana to include EUM functionality within the core APM service at no extra charge. That agent captures data such as page loads, resources, HTTP requests and JavaScript errors to analyze every request and identify browser-side performance regressions for specific types and versions of web browsers.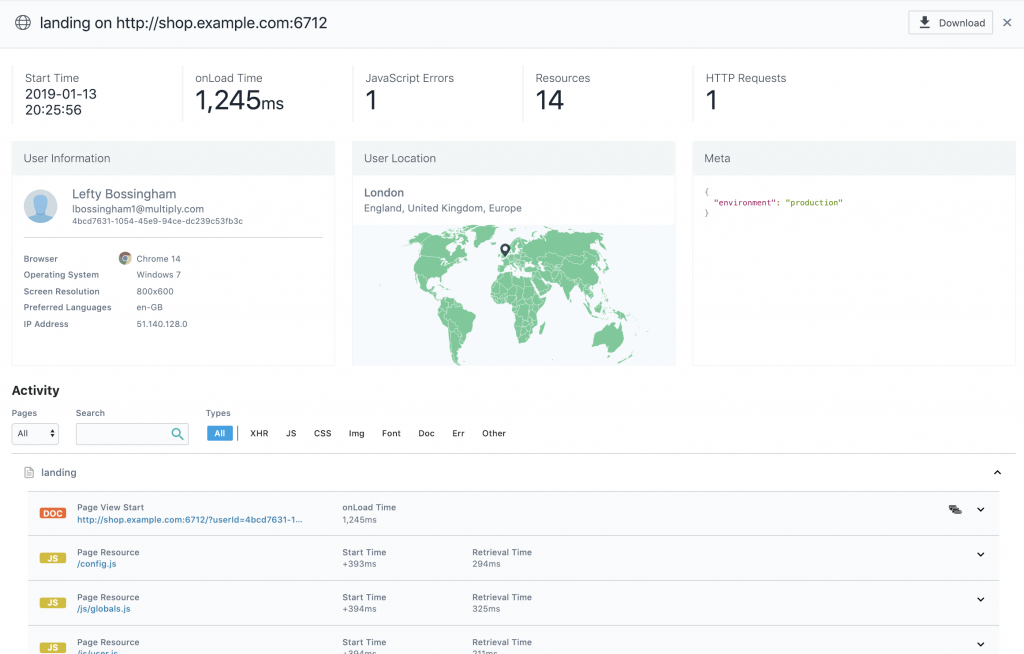 For as long as most anyone cares to remember, DevOps teams often have been flummoxed by performance issues that appear to impact only a very small number of users. The trouble is that on any given day, those issues appear to randomly impact different applications for different unknown reasons. To address those types of issues, a whole class of EUM tools have emerged specifically to monitor endpoints. However, many IT organizations don't employ these tools more widely because the providers of these tools typically require them to be licensed separately.
Abrams says Instana is making a case of viewing EUM as a free, frictionless extension of an APM service. That said, most organizations don't employ APM more widely because of cost concerns—finding additional budget to license software to monitor potentially thousands of endpoints just isn't economically feasible for many organizations.
DevOps teams spend a lot of time just trying to determine whether an application performance problem is occurring because of issues occurring on the server or client side of an application. Unbound Analytics in Instana's EUM tools can be used to apply filters to the trace data set in unlimited combinations to identify the precise request or trace at the heart of any issue. Because all traces now include the web performance data, pinpointing the root cause of an issue becomes much easier for DevOps teams, says Abrams.
That capability is becoming especially critical as more organizations embrace applications built using microservices, which create more flexible application environments as well as many more dependencies between various components. In fact, it's arguable that deploying microservices-based applications at any level of scale will require access to APM tools to effectively troubleshoot multiple times a day.
The degree to which APM tools become more widely employed remains to be seen. But it's difficult to imagine any DevOps team managing modern applications being successful without them.