Hands-On Lab to Explore Docker on Windows
If you are looking for the chance to explore how Docker works on Windows, Microsoft has just delivered an early Christmas present. A totally web-based hands-on lab to explore Docker on Windows is now available. The best thing about this lab is you don't need any infrastructure or setup on your part: You log in and are working on a command line shortly thereafter.
The lab covers several areas in working with Docker on Windows. The lab teaches you how to:
Install the prerequisites for installing Docker on Windows 10;
Install Docker on Windows;
Install a Nano Server base image that is used to install containers;
Create containers with and without Hyper-V isolation;
Create layered container images from containers; and
Remove Windows Server containers and Windows Server container images by using Docker.
You don't necessarily have to be a developer or even a coder to complete these labs. I was able to follow the easy-to-understand instructions to complete the tasks.
There are videos that provide a great overview of the lab itself and individual tasks.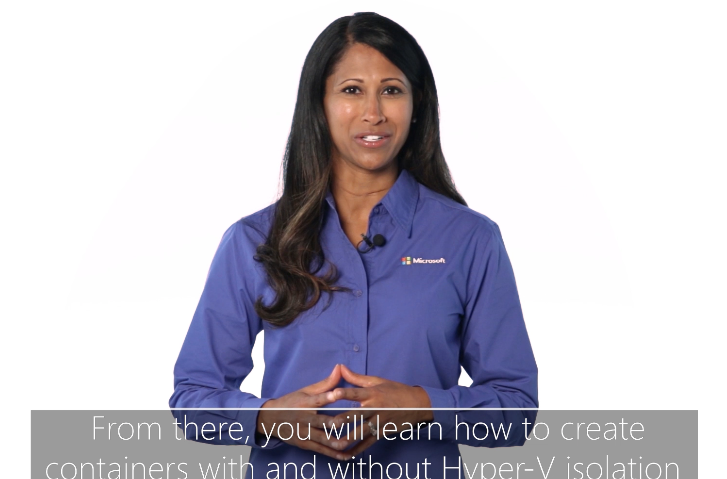 Once you dive into the lab, depending on the task you log in via the web—into a virtual Windows 10 desktop or Windows Server—you can open up a PowerShell window and work right out of the CLI. The lab interface is pretty intuitive, and there are sidebars that provide context-sensitive instructions all the way through.
Microsoft has been very aggressive in making sure that containers—which are, of course, a longtime Linux feature—has a home on the Windows platform and in its Azure cloud platform. Also, this is a full-featured Docker implementation, which should appeal to even the most Linux-loving of you out there.
There are other hands-on labs to follow, but for now if you are curious about Docker and Windows on Docker, this is a great way to dive in and see what its all about. Again, the link is: http://msftdevops.learnondemandsystems.com/?wt.mc_id=AID557152_QSG_BLOG_22879