Veritas Adds Kubernetes Support to NetBackup Platform
Veritas Technologies this week announced that its backup and recovery software now includes support for Kubernetes clusters.
Lisa Erikson, senior director of product management for Veritas, says version 9.1 of NetBackup today supports Kubernetes clusters, namespaces, custom resources and persistent volumes across distributions from Red Hat, VMware and Google. Support for additional distributions of Kubernetes will be added over time, she notes.
At the same time, Veritas this week also adds the ability to automatically provision and de-provision cloud resources and an ability to define policies in a way that can be instantly applied to workloads as they come online.
Veritas also adds the ability to define and automatically execute recoveries across multiple service level objectives (SLOs). Initially available for VMware, the company plans to extend that capability to other platforms as well.
The company is now employing machine learning algorithms to alert administrators to potential recovery issues and adds continuous data protection and instant rollback capabilities for VMware environments.
Finally, Veritas can now employ Write Once Read Many (WORM) storage via the Amazon Web Service (AWS) S3 cloud and adds a NetBackup Flex 5350 appliance that it claims is 300% faster than previous appliances at 40% less cost.
Erikson says now that Kubernetes clusters are running stateful applications in production environments, IT teams are being asked to manage backup and recovery for containerized applications alongside all the other platforms they currently support. Rather than acquiring an additional data protection platform, those IT teams can now extend NetBackup to Kubernetes.
In general, Erickson notes there is now a lot more focus on both recovery time and point objectives. Owners of applications want to be able to recover data in a matter of minutes rather than waiting for hours for data to be recovered. As a result, organizations are employing appliances to make critical data available locally while using the cloud to store older versions of data that might not need to be immediately made available.
IT teams have the choice of either employing the graphical user interface (GUI) that Veritas provides to manage that process, or DevOps teams can make use of any subset of the more than 500 application programming interfaces (APIs) that Veritas makes available, said Erickson.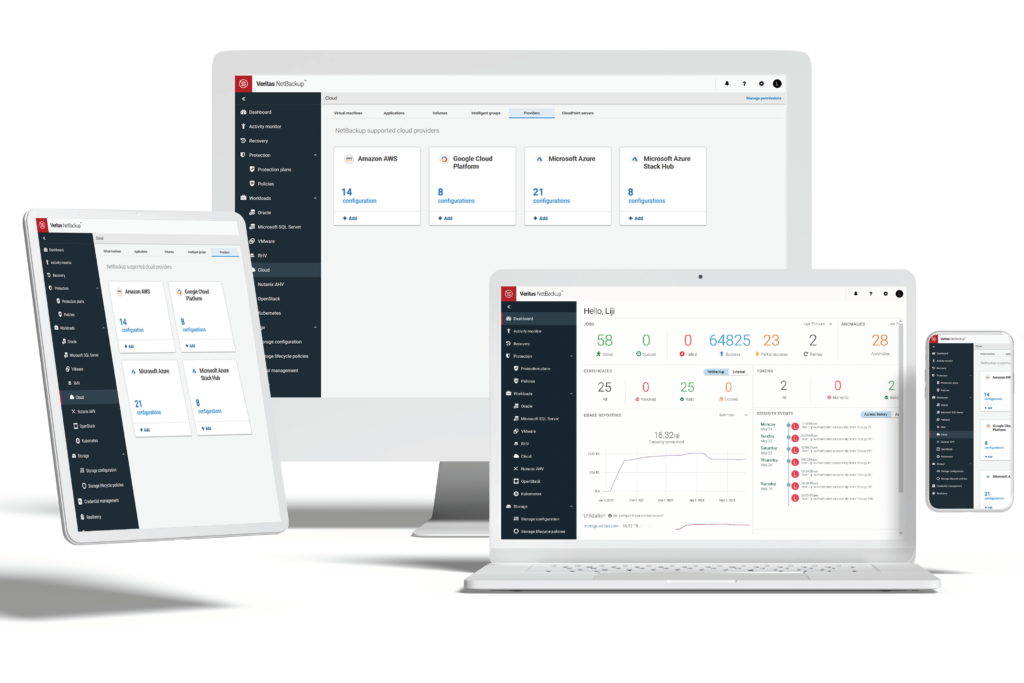 Organizations are starting to deploy more data on Kubernetes clusters to streamline management processes. Rather than storing data externally on a platform that needs to be managed separately, many IT organizations now prefer to unify the management of compute and storage.
Regardless of approach to data management in Kubernetes environments, the volume of data that is being generated continues to grow at exponential rates. Most of the time, when there is an issue, an end user is looking to recover data that they were most recently using. However, in the event of a ransomware attack, it's not uncommon for organizations to now need to recover a massive amount of pristine data from the cloud. In either scenario, the amount of time required to recover that data now matters more than ever.