Mirantis Tightens Lens Integration with Managed K8s Services
Mirantis is previewing an update to its open source Lens integrated development environment (IDE) that makes it simpler for developers to access Kubernetes clusters managed by a third-party organization.
Miska Kaipiainen, vice president of engineering for Mirantis, says via Mirantis' Lens Spaces cloud service, developers can access a managed Kubernetes service provided by, for example, Amazon Web Services (AWS). As a result, those managed Kubernetes services can be accessed by developers directly from within the Lens Desktop tool, he says.
The goal in the months ahead is to evolve Lens beyond being an IDE into a complete application development environment that abstracts away the complexity of the underlying Kubernetes cluster, adds Kaipiainen.
That capability not only makes it simpler to onboard developers but also reduces costs by automatically shutting down clusters when inactivity is detected.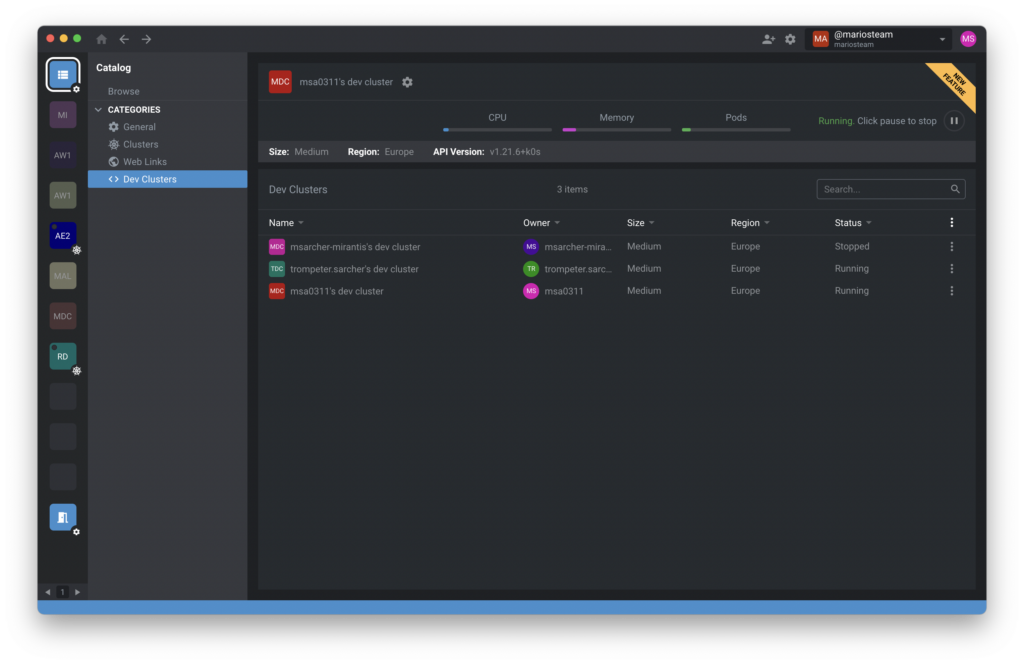 Mirantis claims there are now about half a million users of the Lens development tool it acquired in 2020. The latest updates to Lens arrive at a time when there is more focus than ever on developer productivity. In the wake of the COVID-19 pandemic, the number of application development projects being launched simultaneously has increased to help drive a range of digital business transformation initiatives. However, given all the competition for developer talent, organizations find it more challenging than ever to find and retain them. As a result, there's increased effort made to reduce the level of friction developers encounter when building and deploying applications.
Kubernetes, of course, is simultaneously the most powerful and complex IT platform to find mainstream adoption in the enterprise in recent memory. Many developers have not yet embraced Kubernetes because the number of lower-level interfaces and associated functions requires too much effort to master.
Nevertheless, organizations are rapidly transitioning to microservices-based applications constructed using containers that are more resilient than legacy monolithic applications. Most of those so-called cloud-native applications will be deployed on a distribution of Kubernetes. The challenge, going forward, will be to provide developers with a more automated experience that incorporates the guardrails required to make sure secure applications are built and deployed, notes Kaipiainen.
Slowly but surely, those instances of Kubernetes will become more accessible to developers as tools and frameworks for building cloud-native applications on Kubernetes clusters become simpler to deploy and maintain. It may be a long time before the number of microservices-based applications exceeds the number of monolithic applications that have been deployed over the past four decades. Most organizations will be maintaining a mix of both through the end of this decade. However, over time, the bulk of mission-critical applications will be based on microservices as more of these applications are rolled out in the months and years ahead.
In the meantime, the most immediate challenge is getting the tools needed to build these applications into the hands of developers. After all, the more exposure developers have to Kubernetes environments, the less intimidating the platform becomes.