Cypherpath Pioneers Software-Defined Infrastructure Containers
Containers are hot, hot, hot. But how are they really going to change the world? I have seen the future and it is software-defined infrastructure powered by containers. A company I recently met with, Cypherpath, showed me a demo that made me realize how containers will allow us to spin up enterprise-grade infrastructure using software and containers.
Virtual switches, virtual desktops, storage and more are all waiting to be spun up in a moment's notice. Using a glass table-like UX you can literally drag and drop your entire infrastructure. The Silicon Valley startup is using containers to encapsulate the full infrastructure stack—hardware, software, network resources, storage and services included—in public and private clouds and even on bare metal.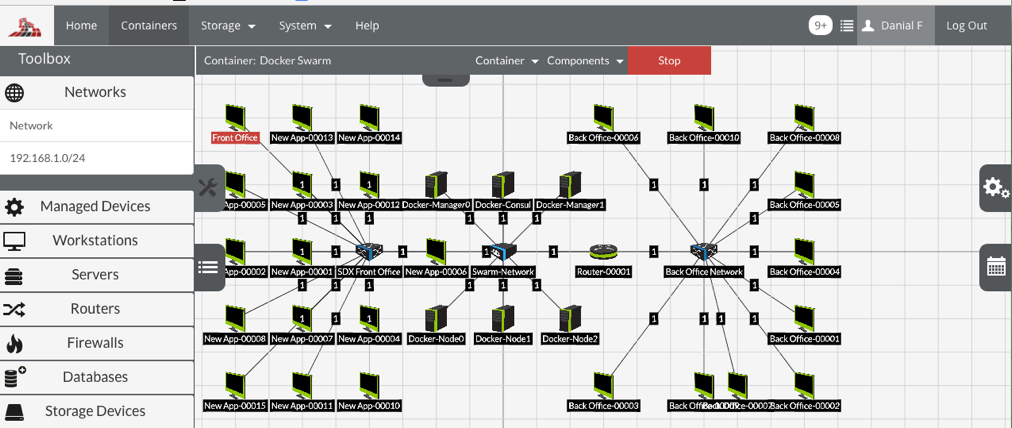 Cypherpath has taken an interesting path to market. It started—and has made deep roads—in the government sector. Agencies such as the Defense Information Systems Agency (DISA) utilize the vendor's Infrastructure Container System (ICS) to build and run fully virtualized infrastructures on top of existing bare metal hardware assets—a move DISA says slashed the cost of testing and running infrastructures for lab and cyber range environments.
I spoke with Cypherpath CEO Danial Faizullabhoy, who described ICS as an "infrastructure-as-a-file" (IaaF) solution that provides users with the power to build, deploy and share enterprise-grade infrastructures as easy as sharing a file.
"Infrastructure as a file takes the encapsulation pioneered with compute virtualization to the next step to enable those without specialized skills to deploy complex infrastructure, including compute, network and storage," said Enterprise Strategy Group (ESG) Analyst Dan Conde. "The capability to deploy on public and private clouds on bare metal hardware with ease will provide organizations with the flexibility to achieve appropriate hybrid cloud solutions."
Faizullabhoy told me that the company has expanded the capabilities of its platform by announcing partnerships with Tegile Systems, a multi-tiered flash storage array provider; Quali, a provider of Cloud Sandbox platforms for DevOps automation; and Hedvig, a software-defined storage company.
"Modern IT infrastructures for data centers and cloud require agile 'real-world' testing of complex environments to ensure that performance, security and functionality requirements are met. However, the cost of replicating a production environment is a deterrent, causing enterprises to take shortcuts and make compromises," said Shashi Kiran, chief marketing officer of Quali. "Cypherpath's on-demand infrastructure containers combined with Quali's cloud sandboxing software provides users with a highly sophisticated, cost-effective and agile way to create and manage physical and virtual dev/test environments with applications to help optimize for security and performance in enterprise-grade IT systems."
Through these partnerships, joint customers will more easily and quickly receive scale-up and scale-out hyper-converged architectures with new server and storage resources, on-demand containerized infrastructures to create and manage cyber ranges and private cloud sandboxes, and software-defined storage for any x86 architecture.
Cypherpath is betting that these and future partnerships will open doors to the broader enterprise market, which the company believes is the next logical step in its expansion trajectory.
Moving out beyond the federal government space is clearly in the company's crosshairs. While there is still much business to be won in the government sector, ultimately the wider enterprise market is Cypherpath's target.
I am sure others will have similar offerings in the near future (or already do), but this new way of building your infrastructure on the fly takes SDN fanstasy and turns it into the entire stack for real. Very impressive, indeed.