AWS Security Case Study: Visibility into Containers Provides Application Context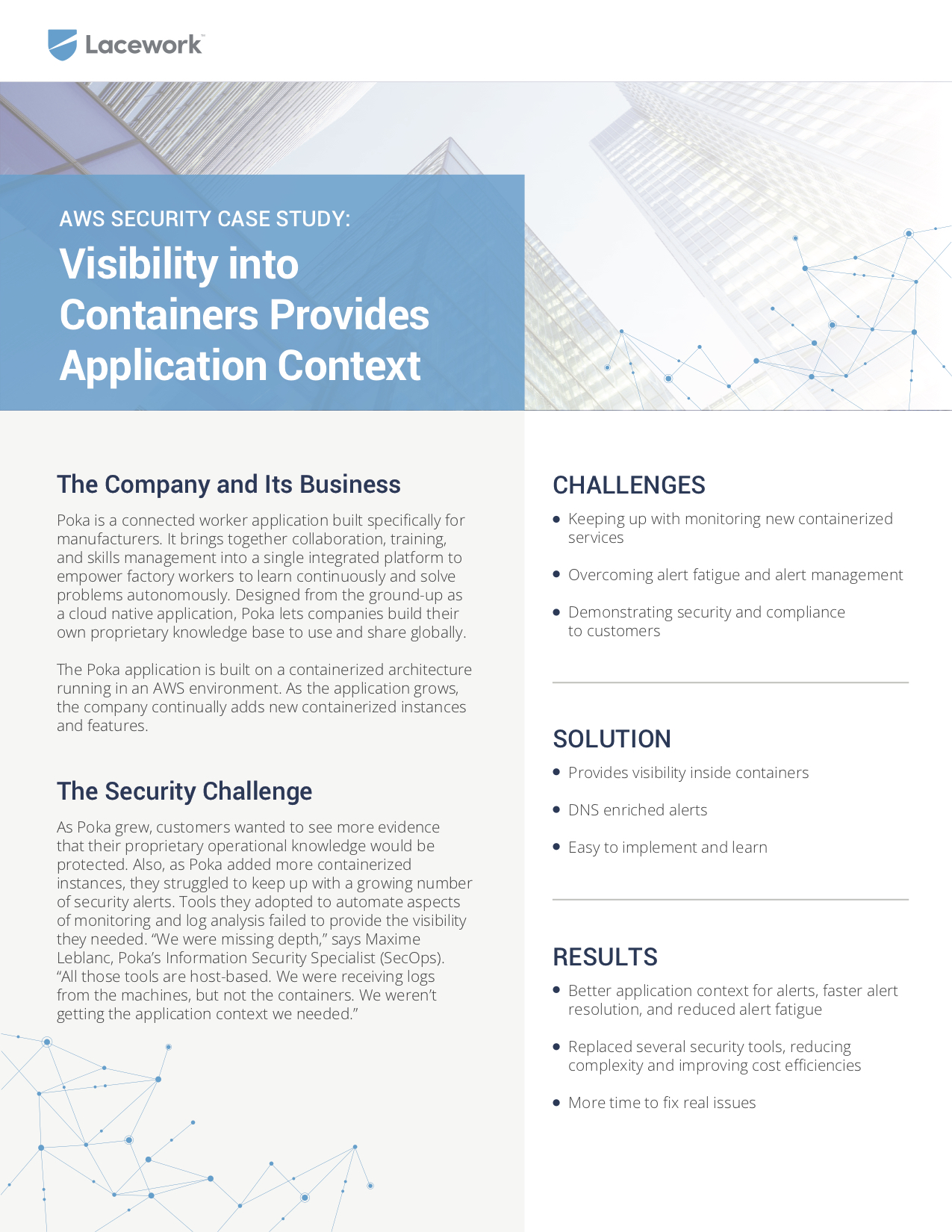 Poka is a connected worker application built specifically for manufacturers. It brings together collaboration, training, and skills management into a single integrated platform to empower factory workers to learn continuously and solve problems autonomously. Designed from the ground-up as a cloud native application, Poka lets companies build their own proprietary knowledge base to use and share globally. 
The Poka application is built on a containerized architecture running in an AWS environment. As the application grows, the company continually adds new containerized instances and features.
As Poka grew, customers wanted to see more evidence that their proprietary operational knowledge would be protected. Also, as Poka added more containerized instances, they struggled to keep up with a growing number of security alerts. 
Poka decided to adopt Lacework to get full visibility into the inner workings of containers. It included a dashboard to demonstrate compliance to customers and promised to ease alert fatigue through AI-learning. 
Download this eBook to learn more about this case study.
This complimentary download is offered by Lacework.
Download Now